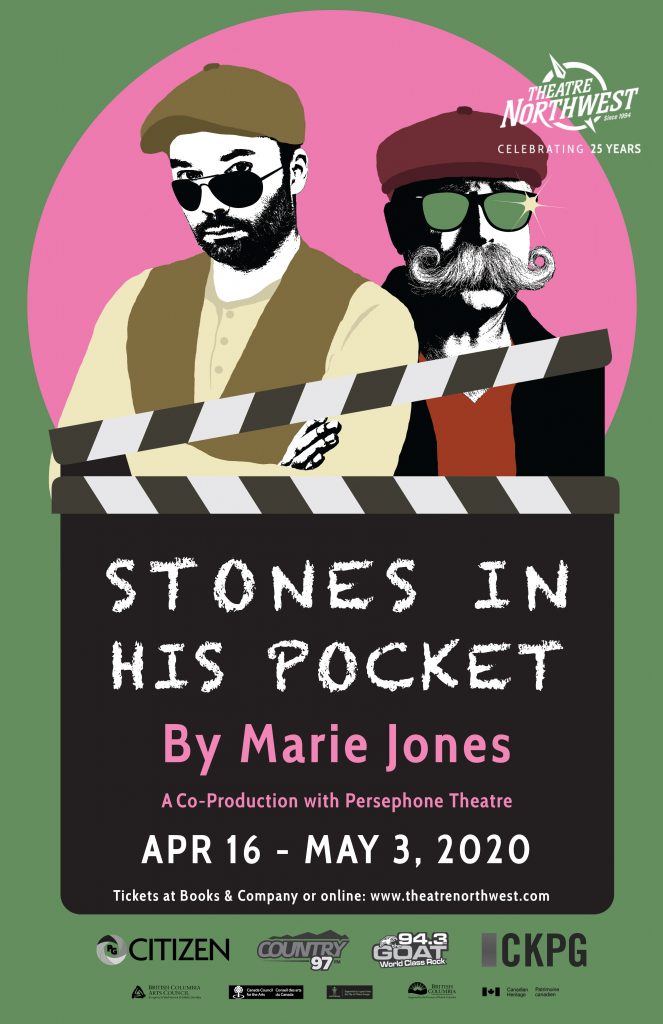 By Marie Jones
In Association with Persephone Theatre.
1:45 run time with 15 minute intermission.
Winner of the 2001 Olivier award for Best New Comedy and nominated for Three Tony Awards. This hysterical comedy, penned by the same playwright as TNW's 2016's hit comedy Fly Me to the Moon, tells the tale of a Hollywood film that is being shot in a small town in Ireland and the extras and others involved in the shooting.
Two actors take on fifteen roles in this fast-paced comedy about the obsessions with celebrities and movie making. This will take your breath away and you will laugh all the way home!
17+ for mature audiences.
Explicit language, drug references, and sensitive topics.