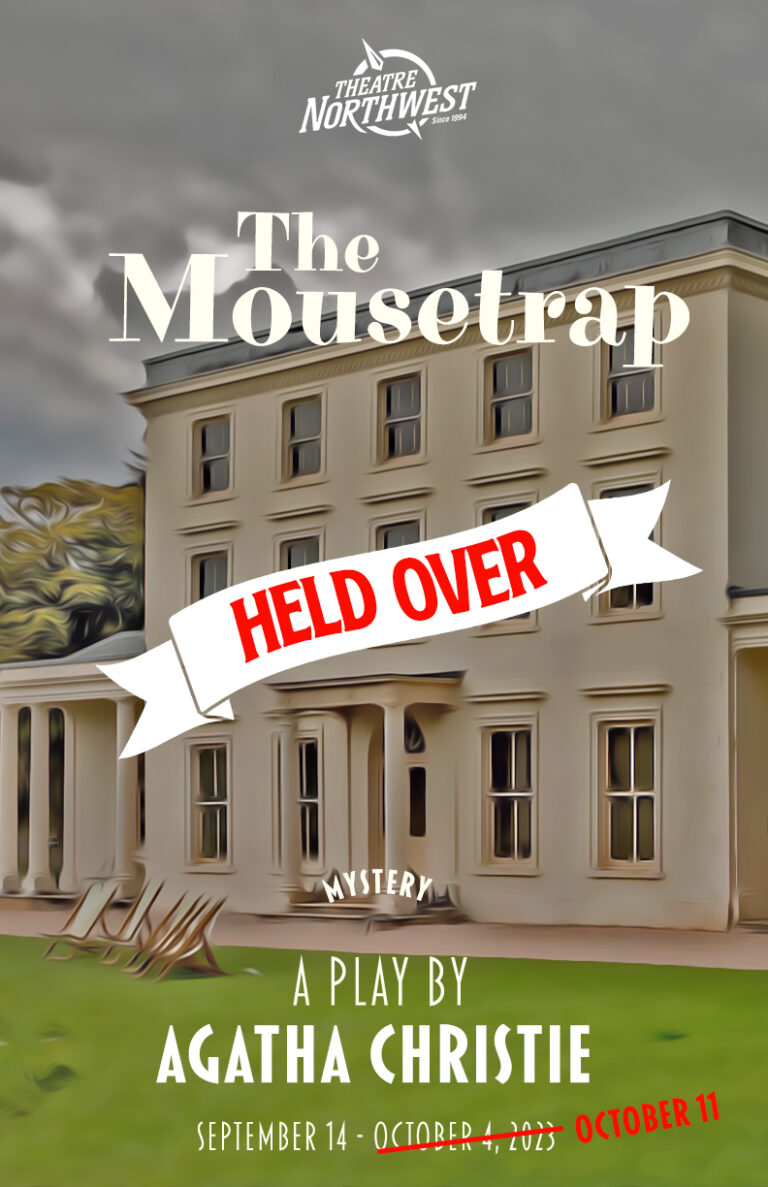 Agatha Christie's
The Mousetrap
September 14-October 11, 2023
Filled to the brim with intrigue, humour, and shocking plot twists, Agatha Christie's iconic murder mystery The Mousetrap will have you guessing until the end!
After a local woman is murdered, the staff and guests at Monkswell Manor find themselves snowed-in. It soon becomes clear that the killer is among them. One by one, the suspicious characters reveal their sordid pasts… Who is the murderer and who will be the next victim? Can you solve the world-famous mystery for yourself?
Performed consistently from 1952 to the present, The Mousetrap is the world's longest-running play, keeping millions of people all over the world on the edge of their seats!
Warning: This play was written and set in the 1950s. For that reason, it contains outdated stereotypes and language which modern audiences might find offensive or jarring. This play also contains coarse language and occasional loud noises.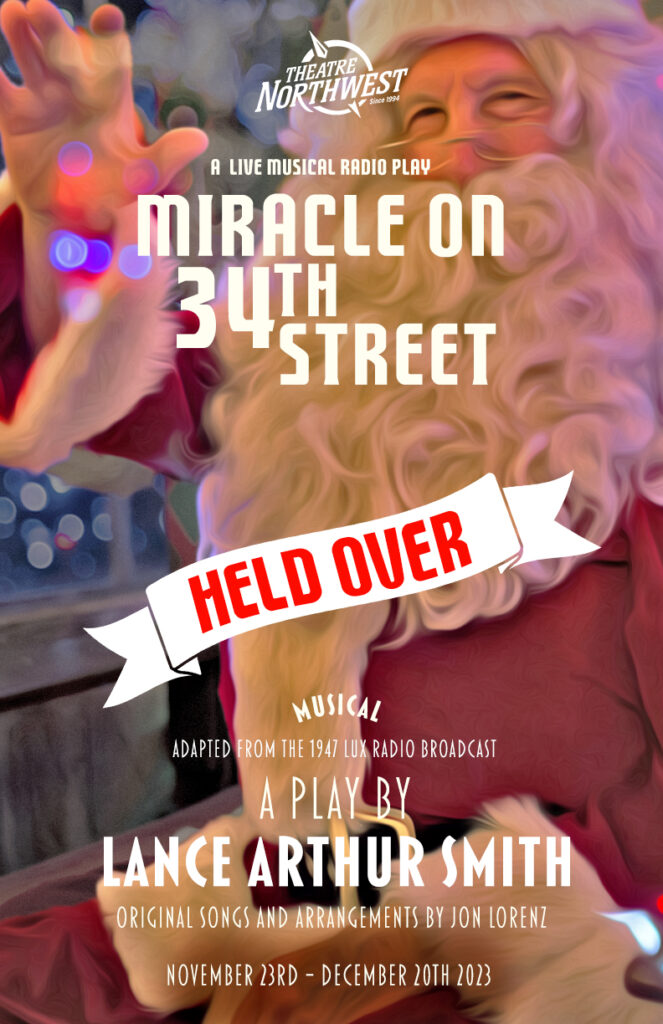 Lance Arthur Smith's
Miracle on 34th Street –
A Radio Play Musical (original songs and arrangements by Jon Lorenz)
November 23rd – December 20th 2023
The holiday season is in full swing when the top department store in New York hires a man off the street to play Santa. To everyone's surprise, that man claims to be the real Kris Kringle. His case makes it all the way to the Supreme Court!
Told in the style of a live 1940's era musical broadcast and staged with live foley effects and a score of your favourite holiday tunes, Miracle on 34th Street is sure to be a highlight of the season. This heartwarming family show will melt even the most cynical of hearts!
Warning: This play contains outdated views on mental health which might be offensive or triggering to some viewers.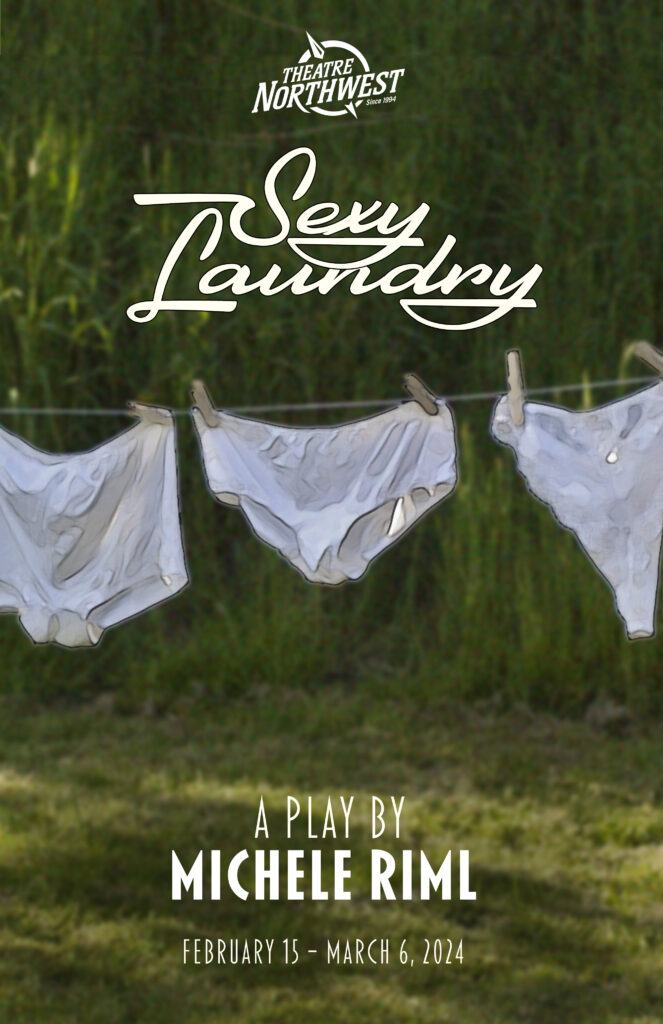 Michele Riml's
Sexy Laundry
February 15 – March 6, 2024
Prince George's favourite empty nesters are back! Henry and Alice have been married for 25 years. Henry is content with the peaceful, uncomplicated conventions of their marriage, but Alice is ready to spice things up the way they did in their youth. Armed with a copy of "Sex for Dummies," the couple sets out on a weekend getaway in an attempt to reignite their love life.
This hilarious and relatable comedy was last seen at Theatre NorthWest in 2009. It was such a hit that we are bringing it back for our season of Magic and Mystery!
Warning: This play contains a lot of coarse language and sexual humour. There is some sexism, heteronormativity, and discussions around negative body image.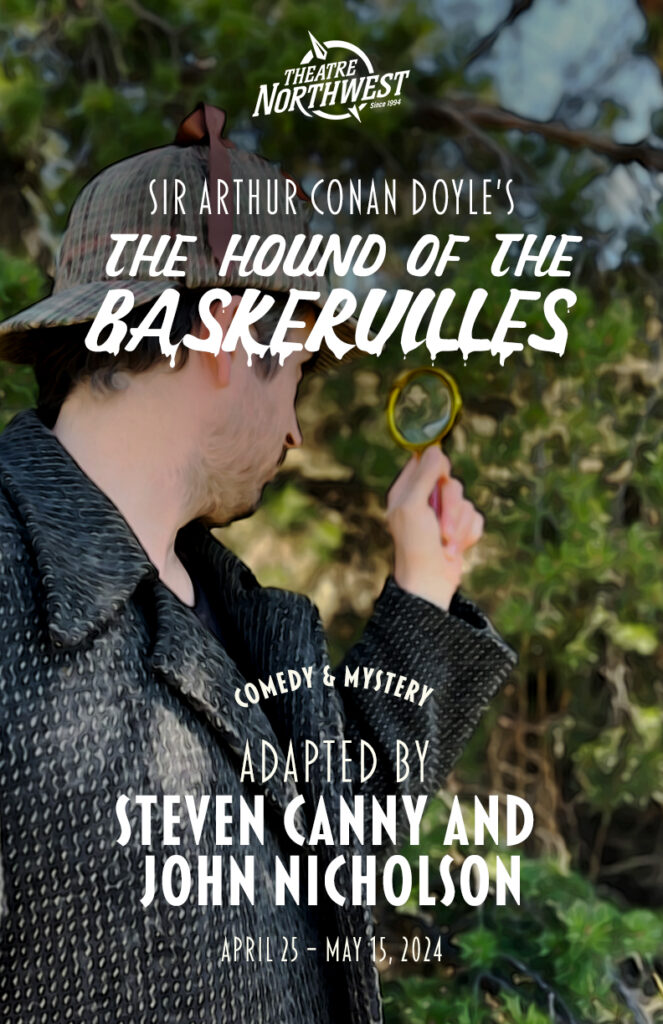 Sir Arthur Conan Doyle's Sherlock Holmes & The Hound of the Baskervilles
Adapted by Steven Canny and John Nicholson
April 25 – May 15, 2024
The Hound of the Baskervilles is a wonderfully barking spoof!
Sir Arthur Conan Doyle's most celebrated Sherlock Holmes story gets a gloriously funny makeover in The Hound of the Baskervilles
When Sir Charles Baskerville is found dead on his estate with a look of terror still etched on his face and the paw prints of a gigantic hound beside his body, the great detective Sherlock Holmes is summoned from Baker Street. With Dr. Watson in tow, he unravels the mystery surrounding Sir Charles death, and investigates the ancient curse of the Hound of the Baskervilles.
Warning: This play contains coarse and outdated language that some viewers may find offensive. There are sudden loud noises at various points during the play.