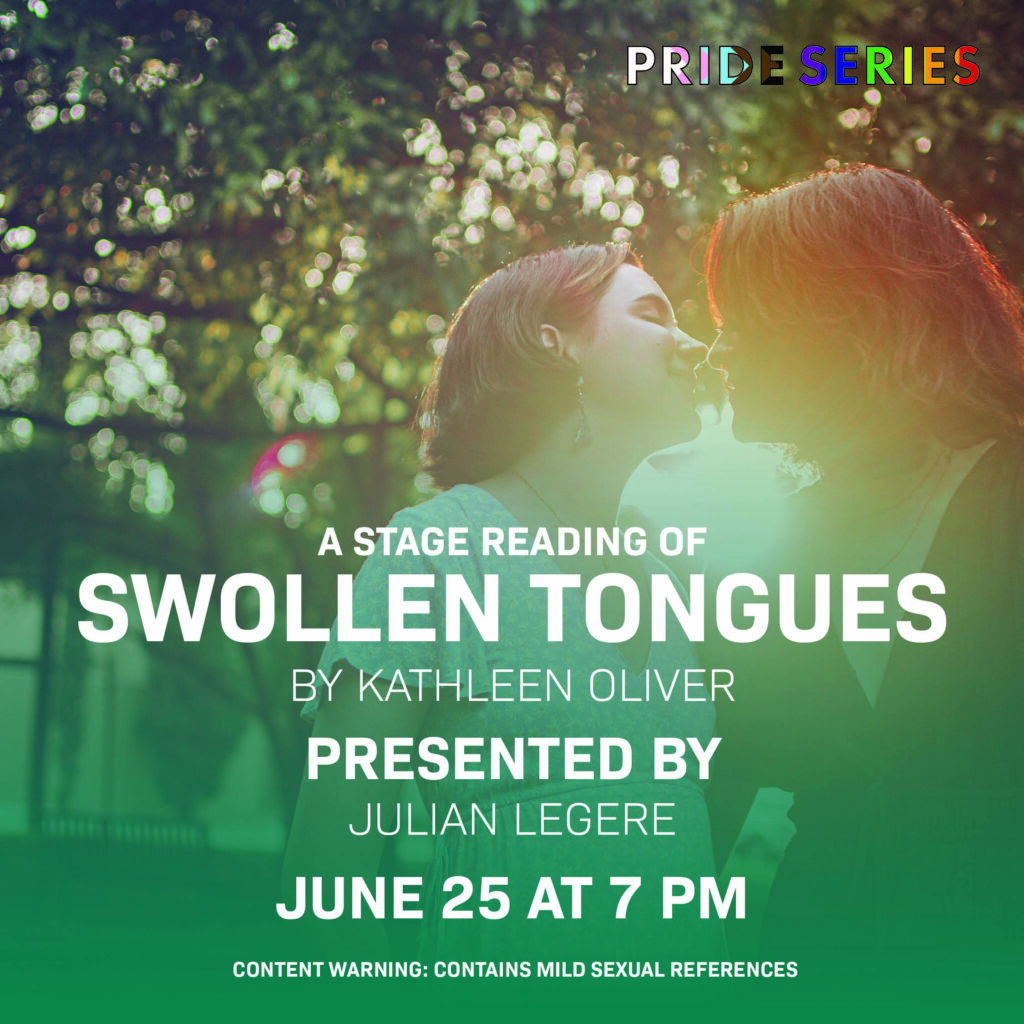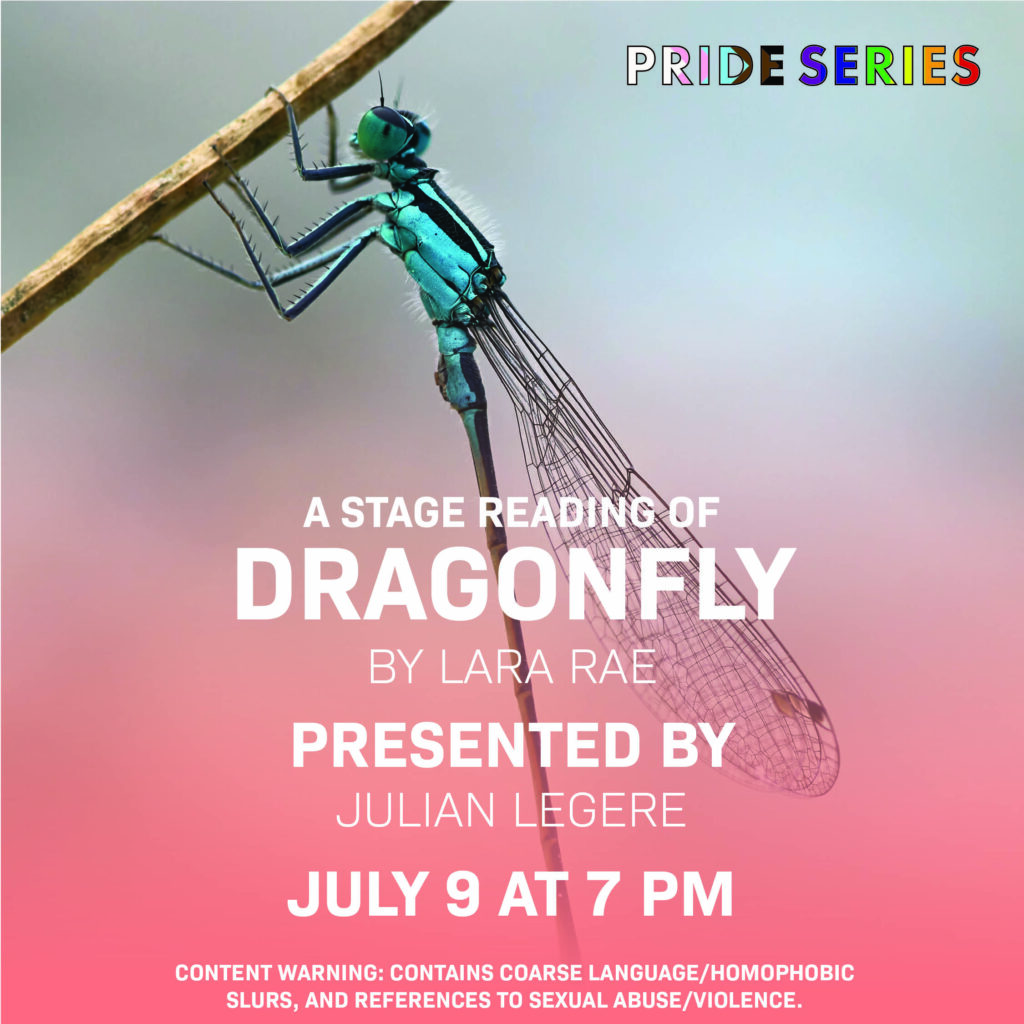 Theatre NorthWest is playing host to a second season of stage readings. 'This is something that sprang out of the pandemic,' says Marnie Hamagami, Artistic Producer of Theatre NorthWest. 'We wanted to open our space to the community, to find a way to continue to make art while in the depth of the pandemic, and the stage readings were a great way to do it.' Stage readings are theatre at its most basic level. It is actors and a script, telling a story with no more than their skills as storytellers. 
This year's offerings will once again include the Pride Series, celebrating plays by Canadian LGBTQ2s+ writers. Kicking off Pride season on June 25th, Swollen Tongues is a witty romantic comedy by Kathleen Oliver. Lara Rae's Dragonfly, a theatrical memoir in which two actors play one character, follows on July 9th. Local queer playwright Julian Legere, who is also an Artist in Residence at Theatre NorthWest, selected these works, and will direct both readings.  
 'When I moved in 2020, I'd assumed there would be fewer chances to tell queer stories in Prince George than in Vancouver,' says Legere, 'but the first reading last year at TNW was the first time I've ever played an explicitly queer character on stage, and that means a lot me. So I couldn't be more excited to bring another pair of beautiful, playfully told stories to life this year.' 
Tickets are available online or in person at Studio 2880 – see their website for hours.
For Interviews please contact Julian Legere at julian@theatrenorthwest.com or 778-327-8619